Interface: North Texas Tollway Authority Payment Management - North Texas Tollway Authority Information Management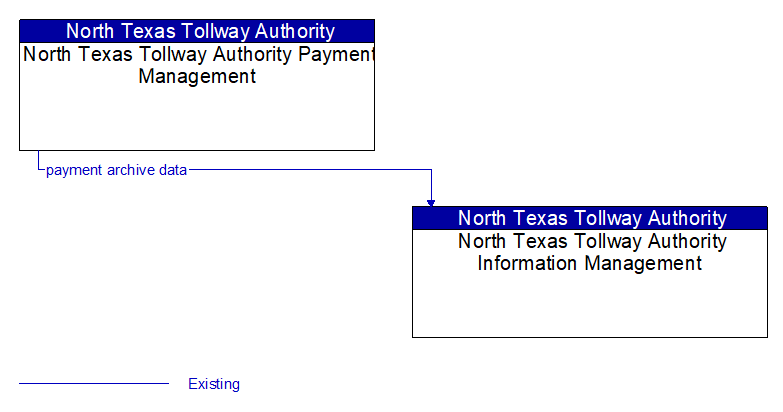 Information Flow Definitions
archive requests* (Existing)
A request to a data source for information on available data (i.e., "catalog") or a request that defines the data to be archived. The request can be a general subscription intended to initiate a continuous or regular data stream or a specific request inte
archive status* (Existing)
Notification that data provided to an archive contains erroneous, missing, or suspicious data or verification that the data provided appears valid. If an error has been detected, the offending data and the nature of the potential problem are identified. The asterisk (*) indicates that this triple has been discontinued and is no longer included in ARC–IT.
payment archive data (Existing)
Data indicating roadway payments including toll facility usage and pricing schedules. Content may include a catalog of available information, the actual information to be archived, and associated meta data that describes the archived information.